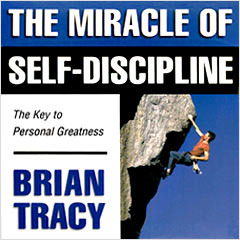 The Miracle of Self-Discipline by Brain Tracy. Author talks about importance of Self Discipline in making your self successful person.
Brain talks about 10 point Self Discipline points which will help you structure your life and help you achieve success.
What it lacks is the use of tech in helping you to be more self discipline. As the book was written back in 2007 .. now there are many apps on mobile which can help you keep track of your goals and help in time management.
Still a good small book to reach you can get one at amazon.