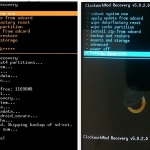 To try new Roms for Android is never been so easy. The key is you sync every thing with Google server. So when you format your phone and install a new Rom Google syncs everything including your app. Also if the games which you play supports Google / Facebook connect then you get back your games history too. The only thing you will need is a proper and good Internet speed to download all the apps again.
I have tried practically more than 4 Roms in a week before switching back on Android L latest preview. And I hardly had to loose any time. Yes you need to be careful making sure all your data is sync properly and if the app doesn't support sync then you need to keep track of it manually (For its just one app Quran).
So if you have rooted your phone feel free to try out as many Roms you want and select the best which suits your need.