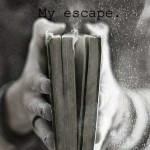 Mostly a book or a novel have approx 250 to 300 pages on a average. If we are reading 20 pages a day then we can easily read 2 books per month. But reading a book is a challenge for most.
Following this guidelines which will help you read books again:
1. Pick a book you always wanted to read or you are interested in. It can be any thing you like.
2. Make sure you try to read at least 20 pages a day. It roughly takes 30 min max.
3. Try to select where you want to stop reading. This is something I have learn recently. Abruptly stopping on a page sometime makes frustrating to start reading again. Try and stop at a section from which you are interested to read again and you can easily recollect what you had read before. Keep some suspense, which makes you crave to read again.
4. Set and schedule a time in a day for reading. I generally tend to read when I am traveling to and fro from office.
This are few of the tips which I follow to keep me motivated for reading. Do let me know if this helps you, also do let me know if you have any feedback too.