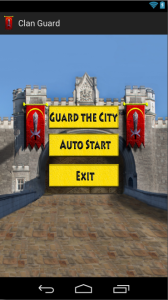 Clash of Clans is one of the popular and very addictive game. Its almost live Civilization in which we make our Town and then attack others individually or in a group call as a Clan War.
Any one can attack you, except if you have a shield for specific period or if you are actively online, working on your Town.
Check out Clan Guard app for android. This app will run the Clash of Clans and make sure its active all the time. You will need to be online and It will be a battery hog, so I suggest you better run this on android emulator on PC like BlueStack.
So defend your base now using Clan Guard by click here.
PS: Max it can defend for 8 hrs after which Clash of Clans servers will ask you to rest for few minutes before you can re activate it.