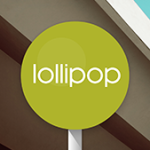 Android Lollipop is now available for Mi3W phones by developer community. Its not a official update, but if you want to try out Lollipop on your Mi3 its best option available right now. Its support english language and is pretty stable release.
Make sure you have backed up your phone before trying this.
How to Install Android 5.0 Lollipop Slim ROM on Xiaomi Mi 3 –
Step 1 – Install CWM recovery 6.0.5.1  Download here
To install CWM on Mi 3, open the updater app, press menu button and then click "select update package". Select the 'CWM_recovery_r11_cancro.zip' and install it.
Step 2 – Download the required files:
Then copy both the above files to the root directory (/sdcard) of your phone.
Step 3 – Flashing Android 5.1  ROM on Mi 3 using CWM Recovery
Power Down the phone. Press Volume Up + Power button to boot in to CWM Recovery mode.
Go to 'advanced' and make sure 'active system' is 1. If active system is 2 then change it to system 1.
Select 'Wipe data/ factory reset' and confirm to wipe. (Wiping may take sometime)
Select 'Wipe cache partition' and confirm.
Go to advanced and 'wipe dalvik cache'.
Go back and select 'Install zip'. Select 'choose zip from /sdcard', then 0/ and then choose the 'slimrom' file. Then install it to System 1.
Install Google Apps for Android 5.1 (GAPPS) – Go back and install the 'gapps-5.1.x.zip' file to System 1.
Reboot your phone by selecting 'reboot system now'. (Choose No when it asks to fix root permission and to root the device.)
You phone can take 15 to 20 min to boot up on first time, so dont get panic.
I have installed it on  Mi 3W (Indian version) and the ROM seems to be working fine, but remember its still in development. Thanks to all the hard work done by the developers.