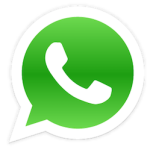 If you are using Android latest version of WhatsApp you can configure it on your chrome browser (click here to see how). Then use whatsapp from your PC browser for quick reply. This is a real boon when you have to reply to many replies at once. It's a ideal tool if you are doing some thing like customer support on WhatsApp.
OR replying to many birthday wishes 😉
Check out the feature today.