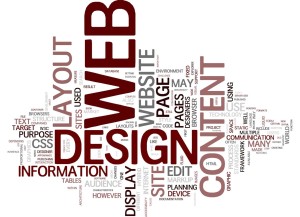 We currently revamp our site and realized there are few things which should be though off before you start revamping the site or creating a new site all together.
1. Make sure its clear what you want to highlight :  The goal of the website should be clear. You should know why you want a website and what message you want to pass to your audience.
2. Loading of web site should be fast : Time is the essence. Many people just leave the site if loading time is too much. Make sure you give extra efforts to make loading time as fast as possible. Optimize css, optimize js, optimize images.
3. Avoid all flash content : Flash is no longer supported by almost all the mobile platform. Its better to avoid it all together and now html 5 can easily replace flash.
4. Website should be responsive (MOBILE FRIENDLY) : Majority of your clients who are visiting your site will do so from mobile devices. Also Google have started ranking sites higher which are mobile friendly. Hence its a must that the site is mobile friendly. It's the future.
5. Should be integrated with Social Media : Social Media will help you reach to a broader audience. So make sure you include a active social media channel like Twitter, facebook etc. But as I have said it should be a active one.
6. Easy mode to contact you back :  This is the most simplest thing which is ignored by most websites. You should have a easiest way by which people can contact you back. List you number highlighted on the website. Make sure you have a Contact Us form it self.
7. Test various content and layout: Make sure you do A/B testing with different content and layout. This will help you know which layout or content is working and bringing more visitors to your site.
We hope you liked our new site www.reliablesoftwares.com do lets know. Hope this helps you. Let me know if you have any more suggestions for the same.