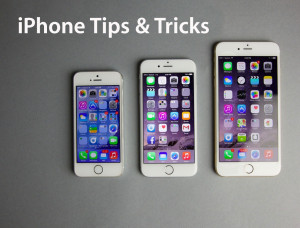 Save power in a pinch
Use Low Power Mode when you need extra iPhone battery life. Go to Settings > Battery.
Take a screenshot
Press the Home and Sleep/Wake buttons at the same time. The picture is saved to the Screenshots album in Photos.
Add a webpage to iBooks
Find something worth keeping? In Safari, tap the share button, then tap iBooks to convert the current page to PDF and add it to your bookshelf.
More more tips with video tutorial check out https://tips.apple.com/en-us/ios/iphone