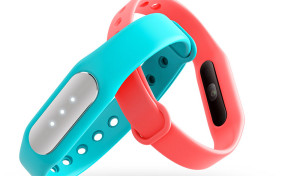 Mi Band is a cheap fitness device created by Xiaomi. After a phenomenal success of Mi Band Xiaomi has now launched Mi Band S1 with a heart-rate monitor too for very roughly 30 USD including shipping charges. Currently its available only in china.
For my review of Mi Band click here
Following things have changed in Mi Band S1:
A Heartbeat monitor has been added still keeping price point low.
Sleep monitor has become more accurate as now device use heartbeat monitor too conclude when you are awake and when you have slept.
The only downfall of adding a Heartbeat monitor is reduce of battery life, which is still commendably 30 days with full charge.
I am sure improvement in app also will help compete this cheaper fitness tracker with the likes of big boys in the fitness industries (fit-bit etc).
So should you buy it? Probably yes its a good upgrade to have at some additional cost.