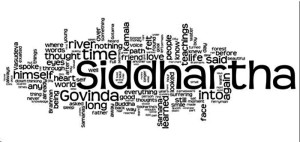 Siddhartha by Hermann Hesse is a fictional story of life of a bhraman boy. Its a short story which can be easily be completed in 3 to 4 days max. Siddhartha is in search of nirvana and how he tries different life style in hope to achieve it.  Everyone will get different thing from Siddhartha story which might be similar to once live.
For me it can be describe from this quote from the book: 'What you search is not necessarily the same as what you find. When you let go of the searching, you start finding.'
Its a little heavy on concept, but I am sure you all will love it. Its a inspirational book.  Check out the book by click here.