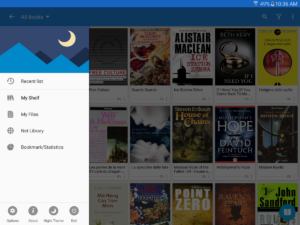 Moon+ Reader is an android app for reading any documents / books. Now it's better looking and highly customizable. Supports formats like epub, pdf, mobi, chm, cbr, cbz, umd, fb2, txt, html, rar, zip or OPDS. What I loved the most is, in Pro version you get Text to Speech built in which is a super functionality which is also easy to customize as per your reading/listening needs.
This is my latest ebook reader and I am very satisfied. Do check out the app by yourself and let me know your feedback in comments.
You can download the app for free here.