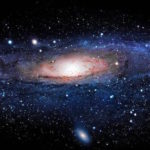 If you like physics then you will love this book. This is a great book that does an excellent job of explaining some of the toughest ideas in modern physics with ease.
The book focused mainly on the concepts of space and time, and how they build the universe around us. Starting with the concept of space and how that's changed over the years, then time and how that's changed and now the concept of spacetime, and then the universe itself. At times I did get a bit lost, though not that often, but I feel now I have a much better understanding of a lot of modern physics concepts and ideas.
You will learn something from this book, even if you are not into physics.
Get you copy from Amazon by clicking here. Get your copy today on a Kindle.
 Also check out Youtube video of the same:
https://www.youtube.com/watch?v=q5FLDjyt8uw