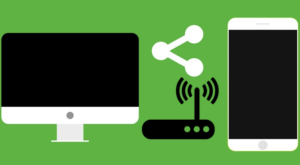 After moving to new Mac Book Pro there is a huge issue of connecting Android with Mac (Mostly due to only 2 USB C ports are available and one is used for charging). I tried using Airdroid but it has a limitation in transferring huge files.
Finally, currently using this 2 App which helps transfer huge files back and forth using Wifi they are:
Portal: Getting pictures, videos, and other files from your computer onto your phone should be quick and painless. Portal helps by making it as easy as drag and drop. Portal is very easy to use. Just open the app and pull up portal.pushbullet.com on your computer and you're ready to go. Files are transferred over your WiFi connection which means they don't count toward your mobile data limit. Click here to download.

Droid Over Wifi

: One button to start. Transfer, view, stream, rename, move, delete files and folders immediately over WiFi with any Browser and any OS. It is a primitive looking app but gets the job done.

Click here to download

.
Do let me know if you know any better solution for the same.