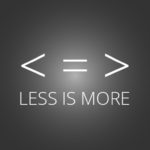 Sometimes having less gives you more opportunities. Like Ultra power mode in most phone example Huawei / Honor or Samsung. In this mode system allows you access to only 6 apps. The pure advantage of this is that you are less distracted by other apps and also this increases your battery live by minimum 3 times. I am loving it so much that 90% of the time I am using ultra mode.
To enable Ultra power saving mode follow this steps:
Step 1: Go to settings -> Battery.
Step 2: Enable Ultra power saving mode. A pop up will appear to enable or cancel the mode. Select Enable.
Step 3: The Ultra power mode enable. Click on the Edit option to remove app from Ultra mode. Click on tick mark.
Step 4: If you want to app in Ultra mode, press Add option and select the apps which you want to add in ultra mode.
Step 5: To exit from Ultra mode, click on the exit icon present in the right top corner and select Exit.