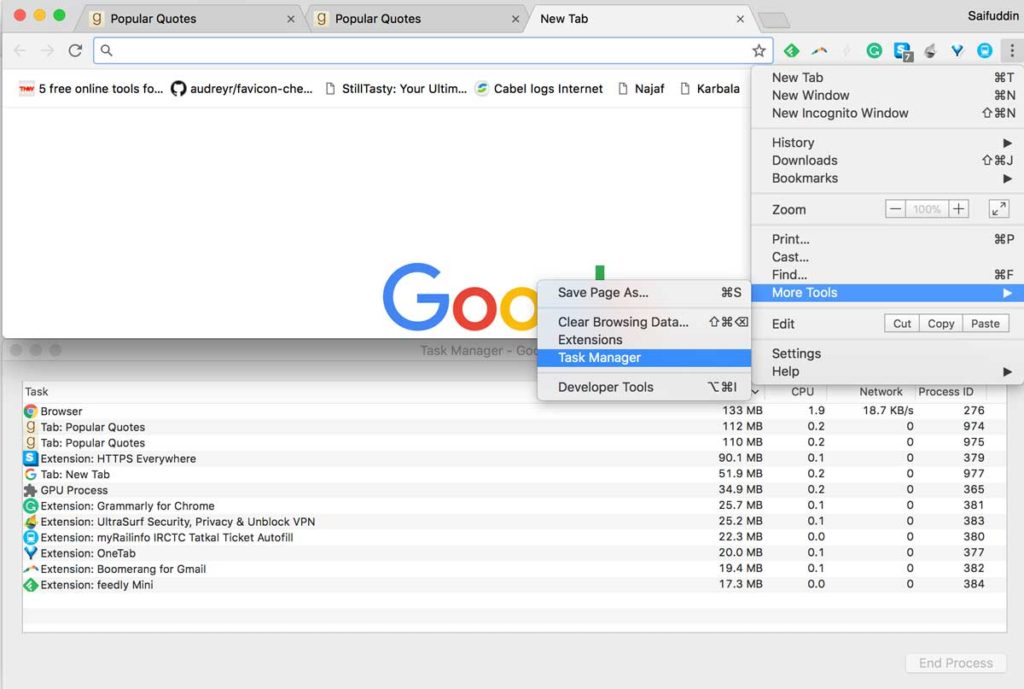 Chrome has become one of the most used browsers in current times. It has many features which make us stick to it and it has become irreplaceable. One of the major complaints about Chrome is that it is using lots of RAM or its slowing not just the browser but also the computer down.
You can check what is slowing down your Chrome. Just open Task Manager by selecting Option > More Tools > Task Manager.
In Task Manager you will able to see which tabs or extension is using how much RAM or CPU processing. You can either close this tabs or uninstall this extension if they are not behaving properly.
Try this out and make your Chrome as fast as it was before.