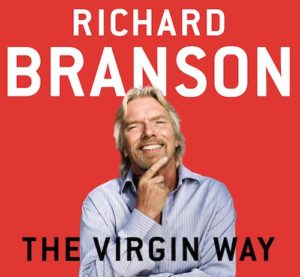 I always wanted to read a book written by Richard Branson but couldn't start one. Finally, I got interested in The Virgin Way. It is almost like an autobiography of Richard, in which he has shared his various experience and learning's from the same.
Some of the key learning's are:
First Listen
Taking down Notes
Communicate, collaborate and communicate some more.
Taking Risks
Whatever happens, Be Cool and Funny
Screw it, let's do it attitude!
Make a positive difference and do some good.
Do what you love and have a couch in the kitchen.
Listen, take lots of notes and keep setting new challenges.
Communicate, collaborate and communicate some more.
Have fun and look after your team.
Delegate and spend more time with your family.
Turn off that laptop and iPhone and get your derrière out there
Follow your dreams and just do it.
Believe in your ideas and be the best.
Don't give up.
It was a fun and easy read, you can easily complete the book in max 5 days. If you like to get a copy of it kindly click here.